About Us
---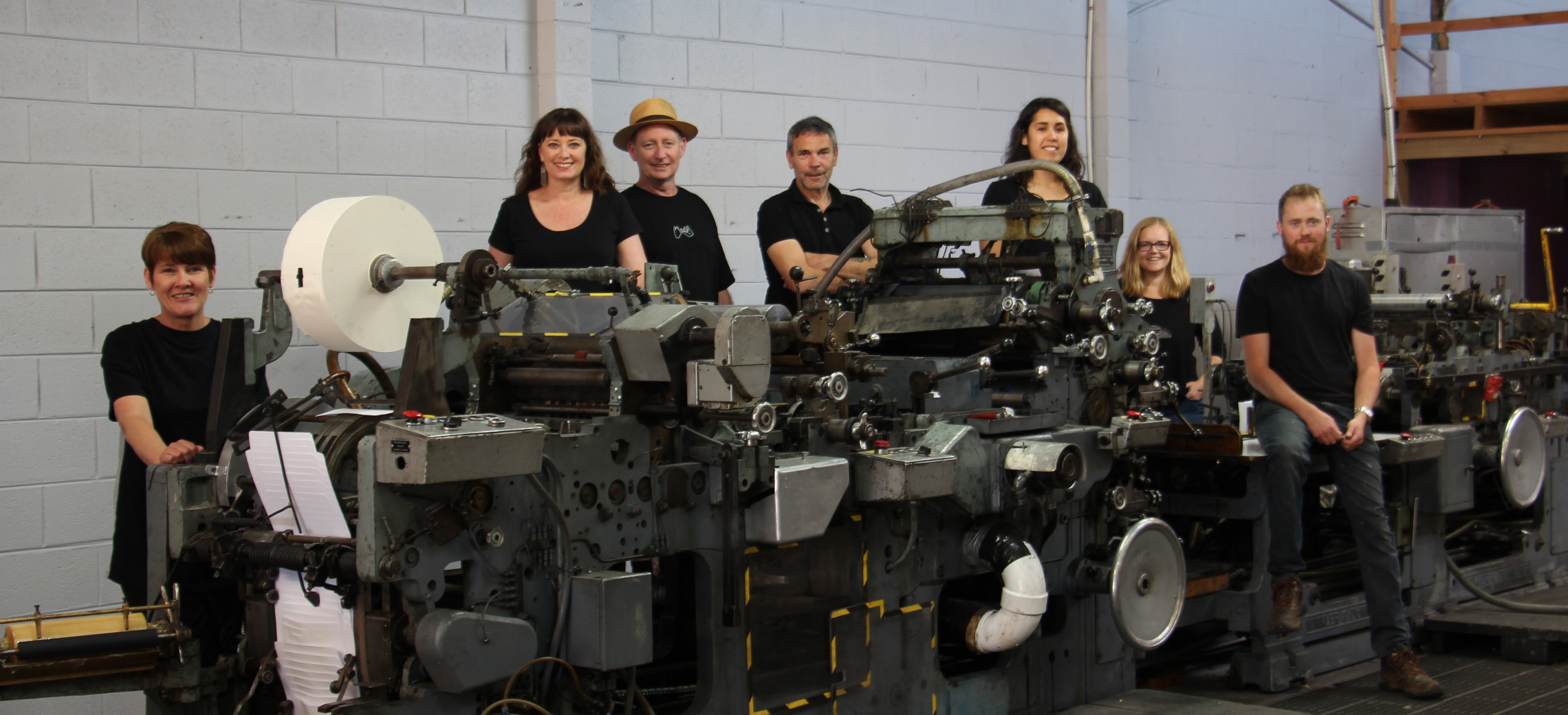 In 2003, after experiencing the expense, ridiculously long lead-time and general frustration of sending our stocks east to be made into envelopes for our paper and envelopes wholesale business, we purchased our first envelope machine from the USA... An FL Smithe 1961 WRK, (which stands for 'Wide Range Kit'), along with our original HP Die press (used for die cutting the envelope blanks). We also had our unique range of envelope dies manufactured, including our signature 'iflap' styles. With the help of specialist training from the American experts who sold us and installed the machine, we began our envelope manufacturing journey.
Over the years we've made and supplied millions of beautiful envelopes on this machine and stock over 400 different sizes, styles and stocks on our warehouse floor, which are sold online through our sister company Peterkin – Premium Paper & Printery.
Although quite slow and a bit cantankerous at times, our WRK has a unique ability to feed a vast range of paper stocks and has served us well. But without the capability of peel & seal or windows, it really missed the mark for commercial envelope needs.
However, since 2011 when Australian Envelopes closed their WA operation, we've been the only company manufacturing envelopes in Western Australia.
In 2018, we heard of an envelope manufacturer 'closing up shop' in Melbourne which seemed like the perfect opportunity to expand our envelope business here in Perth.
We purchased a German made WD-327 which can manufacture envelopes at a speed of up to 300 per minute and has a window patching unit, which doubles as a peel & seal unit too.
We also purchased a seed pocket machine, a new die press and a whole bunch of dies which (for now) completes our envelope manufacturing lineup and allows us to service the growing market (with great thanks to the saturation of email and social media advertising) in Australian made custom envelopes.